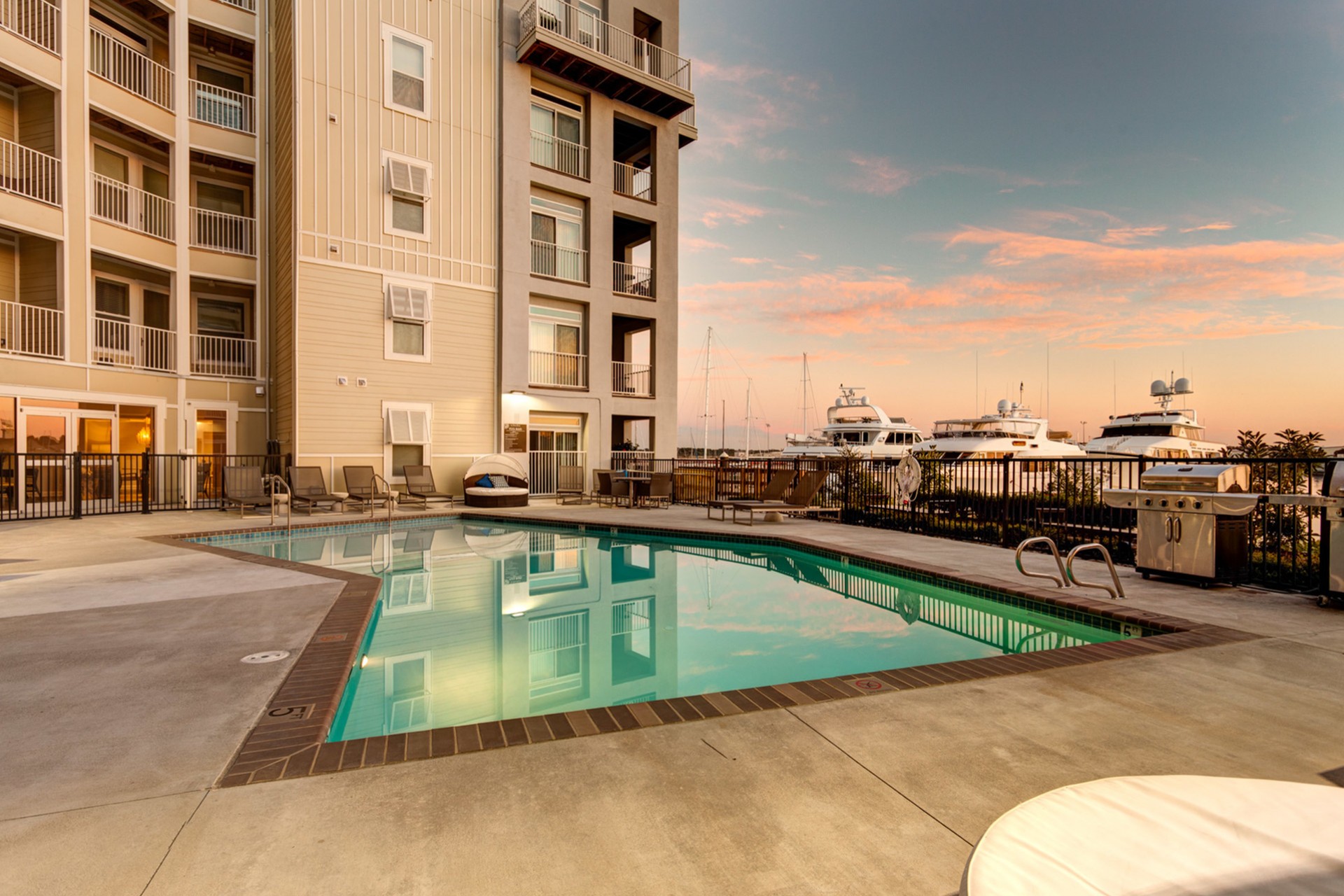 Your Review
Submit a Review

Resident Reviews
|

Recommended: Yes
We appreciate your five-star rating, Bryan! It's great to hear that our team has been friendly and attentive to your needs in a timely manner. We agree, our location is one of the best in the area and we're happy you're enjoying the neighborhood. Thank you for choosing to make your home at East Beach
|Recommended: Yes
Great property and location — i enjoyed my time here. would recommend
Autum, thank you for your terrific rating of East Beach!
|Recommended: Yes
Property is great Maintenance service is immediate. The leasing agent manager are top notch and everyone has a good vibe. — I would tell them that East Beach Marina is a unique property located in an amazing area. It is in a community that has everything someone could possibly be looking for on the coast.
Thank you for your stellar review! We appreciate your kind words about our convenient location and unique features!
|Recommended: Yes
Nice apartments — Safe and well built apartments, but constant construction noise is annoying
Thank you for taking the time to review our community. We appreciate your feedback! Please feel free to contact us at the Leasing Office if you would like to discuss the construction noise that you are hearing. Thank you!
|Recommended: YesExcellent place to live in a prime location with professional, friendly people running it. Tad over-priced though. — It's a little over-priced comparatively at least for my 1-bed deal . The people living here are nice, but MANY seem to have dogs. The lady next door to me leaves them at home all day and they bark constantly, Very annoying, especially now we are all working at home due to the virus. The office and maintenance staff are great They reply straight away and are super friendly personable.
|Recommended: YesLease — I am trying to renew my lease online but can't figure it out . Thank you. Karen Buterbaugh 425
|Recommended: YesGreat neighborhood to live in — I recently moved to the area this January. So far, I LOVE living here. The views of the boats and the water are breathtaking, as well as the close proximity to the beach. The new management team is constantly working to solve any issues that come up as well as improve the building.
|Recommended: YesLandscaping needs work — N A
|Recommended: YesQuiet Life — It's beautiful here, the boats and the water. The community is friendly. The only problem I would have is hearing my neighbors at an unpleasant time. In the middle of the night I'd hear some unpleasant noises, things you wouldn't want to hear. It be nice if they can respect that. But other than that, the whole apartment is wonderful. The staff and most neighbors are friendly. I'd recommend it to friends and family who want to live a peaceful life.
|Recommended: YesI love it here My husband I have amazing views of the Marina. This is a very busy area, but considering the amount of noise that can be outside at times, our apartment is very quite, The sliding glass doors keep out the sound extremely well. Our new office staff, is amazing too Alicia, Liz the others are going to be just the icing on the cake. Lots of fun to come here.
|Recommended: YesGreat views — Quiet place with key fob access
|Recommended: YesDecent apartments with good views — I do like the indoor hallways and the apartment is decent. The property is in a great neighborhood.